My love of art surfaced with Mrs. Robinson, my elementary school art teacher. As her assistant, I enjoyed making art and teaching the other kids how to finger-paint. I stopped painting when I left elementary school, and didn't start again until my early forties.
In 1998 I began studying watercolor with Linda Pence; her knowledge, skill, and generous spirit nurtured my interest in becoming an artist. I now paint in watercolor, acrylic, and pastel. I am primarily a landscape painter, who occasionally departs to capture some current inspiration. I have always enjoyed a broad range of interests and I suspect this will continue to influence my artwork.
I exhibit my work in my home studio and at local and regional locations. I entered my first competition in 2003, and have since received various awards.
I have served as the President of the Gainesville Fine Arts Association, and have been a member of the Southern Artist's League, The Art League of North Florida, and the Live Oak Artist's Guild. I also served on the Education Advisory Council for the Harn Museum at the University Of Florida.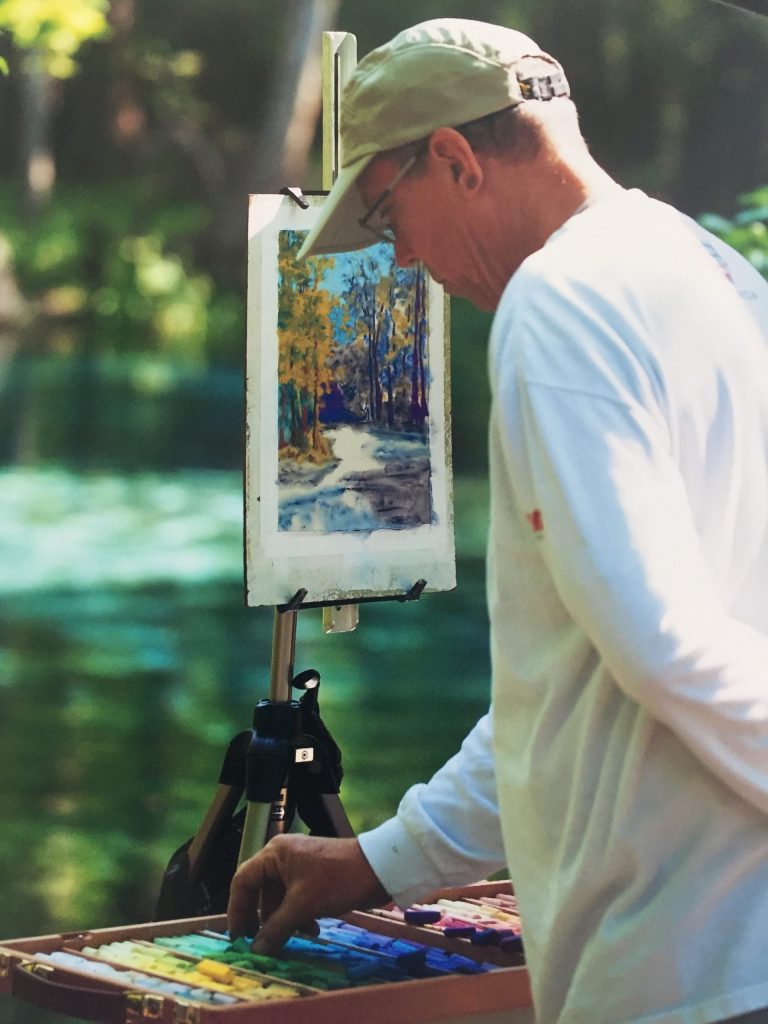 Use the links below to view my art or contact me with any questions or comments. 
Copyright 2006 – Images and web site content property of Scott P. Lamp. All rights reserved.